Kiama Downs SLSC Members
To join our Club as a NEW member, click HERE

For existing Members you need to go straight to the Members Area. From there you can change your membership details. To renew your membership please click HERE
Membership fees are shown below: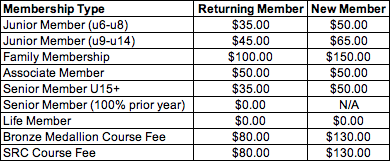 To make a payment and for all online payment services, please visit the Payment gateway – click Here
Everyone is welcome to join in at Kiama Downs Surf Club.
Register the kids to get involved in beach safety and surf skills as a Nipper, become an Associate member as a parent or join up the whole family!
Train with us to complete your Bronze Medallion, SRC, do Water Safety for Nippers, or join a Patrol.
We have many opportunities for young and old, those looking for fun, and those eager to compete. Come on down and join the great vibe at Kiama Downs.
Check what is happening in your club – Click HERE
Don't forget to check out all the members links:
Nippers
Cadets
Beach Wheelchair
Patrol Teams